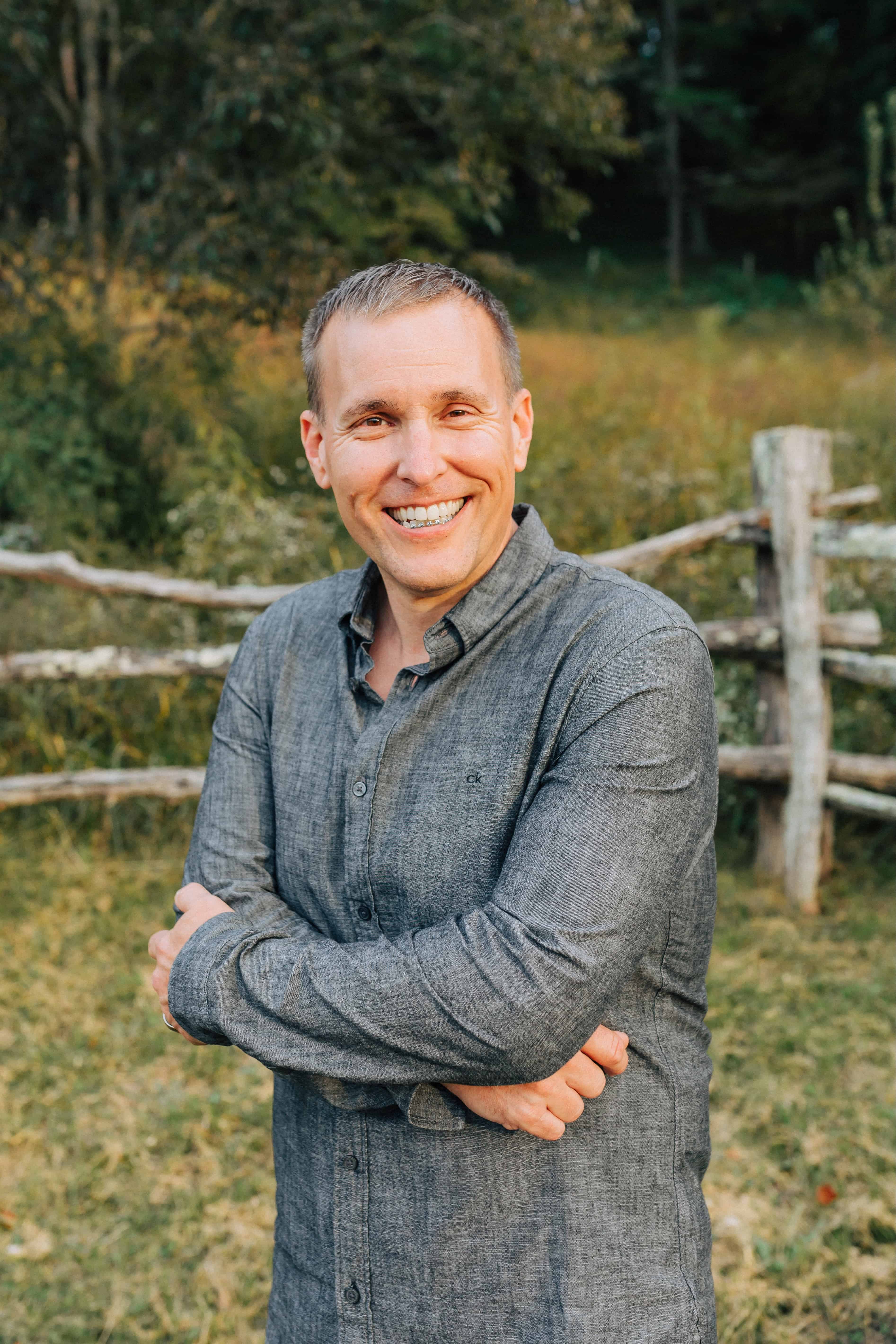 Executive Broker
|
Broker
I am a born and raised native of Mitchell County with a heritage in the area dating back over 200 years, with a passion for helping people achieve their goals and succeed in their investments and business endeavors. I'm proud to be a home-grown native of the Foxfire team and look forward to partnering with you in marketing and/or purchasing your next property here in the heart of the Blue Ridge [...]
I am a born and raised native of Mitchell County with a heritage in the area dating back over 200 years, with a passion for helping people achieve their goals and succeed in their investments and business endeavors. I'm proud to be a home-grown native of the Foxfire team and look forward to partnering with you in marketing and/or purchasing your next property here in the heart of the Blue Ridge Mountains.
After graduating from Carson-Newman University in 1996 with a BS in Business Management, I had already gone to work with High Valley, Inc. two years prior, and was promoted to vice president in 1998, managing a company which manufactured the famous High Valley Wood Stoves for fine homes all along the Eastern United States.
In addition to the wood heat industry and under the same corporate name, High Valley, Inc., I served as a strategic shut-down staffing director, managing the company's provision of very specialized welders and support staff for several fortune 500 clients, maintaining a workforce of 85 employees working in 42 states and 11 countries on different projects.
As part of my corporate background I was licensed as general contractor for over two decades in North Carolina, South Carolina, Tennessee, Virginia, and Georgia.
This background affords me a great deal of knowledge to share with my real estate clients concerning both residential and commercial construction as well as the associated needs for potential home builders and buyers alike. My experience also provides me a unique insight into the needs of folks on the move for their jobs.
Transitioning from the corporate world, I've become the proud proprietor of a highly successful automatic carwash business in Mitchell County, as well as an ice machine kiosk business with locations throughout Marion, NC and the owner of the Liquid Play— the marina at Black Bear located on Lake James in McDowell County. My wife now manages these entities allowing me more time to focus full-time on the needs of my real estate clients.
My family and I live in our newly constructed home in Burnsville, NC, and we also have a small get-away home located on the Lake James waterfront in the Bear Cliff Community.
My fun time is spent with my wife and two children, boating on Lake James, travel and a dedicated and active involvement in my church. I enjoy fitness, being a 4th degree black belt in Karakido Karate, and I'm an avid bicyclist enjoying weekly rides on many of the awesome bike routes throughout the area— so I'm all about meeting folks with similar interests and strengthening this type of community in our beautiful mountains.
One of my greatest enjoyments has been serving as a businessman Realtor and stakeholder in our local communities and supporting the general growth of our area. This place has so much more to offer and the people moving here are an integral part of our future.
Please feel free to reach out to me anytime, and let's begin your mountain adventure here!
Office Location
286 Oak Avenue
Spruce Pine, NC 28777
Contact Info
Specifications
Languages:
Specialties:
Service Area:
Contact
Hi there! How can we help you?
Contact us using the form below or give us a call.
Hi there! How can we help you?
Contact us using the form below or give us a call.